Behaviour & Modelling
Understanding individual and community perceptions and behaviours to advance adoption of sustainable energy initiatives and technologies.
Energy usage behavioural modelling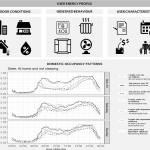 Our research focuses on the monitoring of user's energy related behaviour to establish patterns, motivations and constraints to inform energy efficiency strategies in all forms of housing and commercial buildings.
Energy investment behavioural studies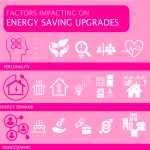 Working in partnership with Igloo Energy, the research is aiming to develop a new approach to providing energy services to residential customers, further understanding how to increase uptake of energy saving upgrades.
IoT approach for independent living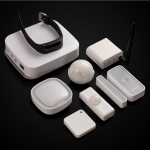 Research incorporating background environmental sensing has been conducted to help detect changes in health conditions. Findings have shown that continuous evaluation of the occupancy behaviour, care conditions and the home environment as shown that the care needs of a person are key determinants of occupancy behaviour.
Caring for the community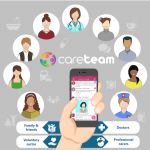 The CareTeam project in partnership with industrial partners Nquiringminds, Southampton and Portsmouth city councils aims to provide more efficient care services to help adults who currently receive care to remain independent, comfortable and active in their own homes for longer.