This research considers the opportunities for change that exist within urban, city-scale infrastructure. It is concerned with future pathways to address negative conditions such as sound and air pollution, fragmentation, ghettoization and impoverished areas.  While also looks to assist future proofing of cities with work on citing of EV charging infrastructure.
ECCD utilises both active and virtual monitoring of cities along with modelling of factors such as noise, land surface temperature (LST), accessibility and density. Rezoning offers an opportunity to regenerate and revitalise an area of a city, where ECCD established 12 priority future city principles for Southampton City to provide a metric for city policy makers to evaluate areas.  
Once key research areas have been identified, solutions are formulated and presented to local authorities with real world interventions being deployed and tested. Research is able to map city weaknesses and visualise city challenges in a manner which leverages investment. This assists local government in formulating sustainable future city plans to deliver city wide benefits.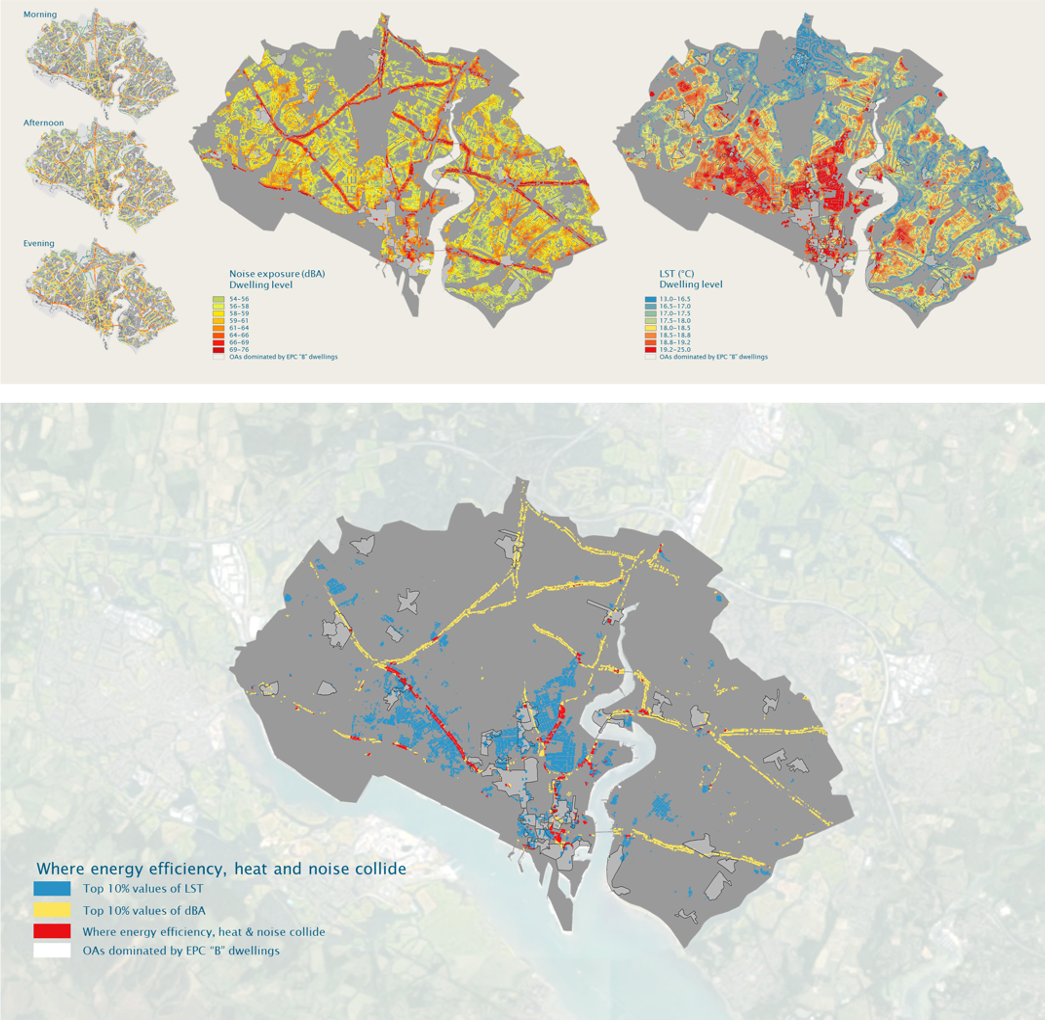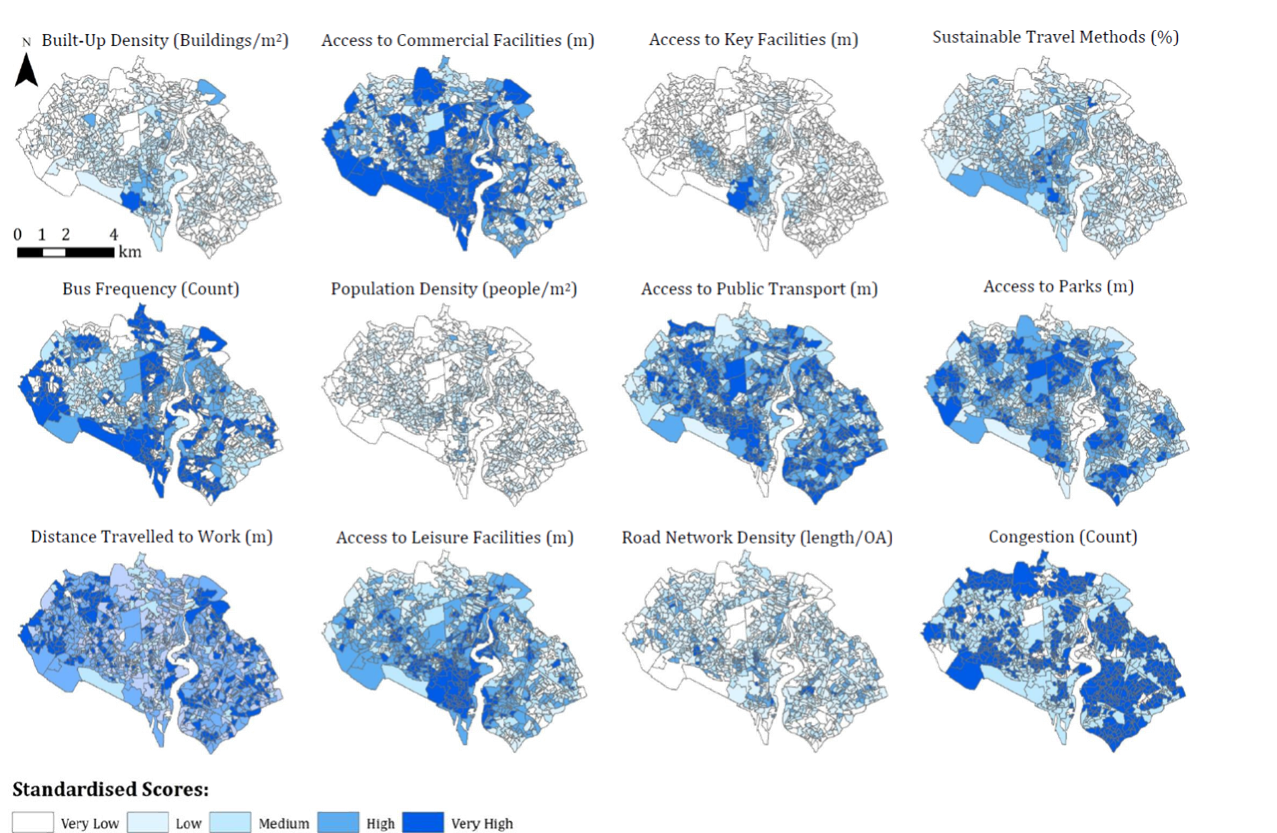 ---
Updates:
Overheating Risk Assessment 2023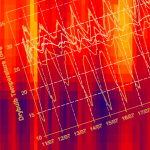 This project is a response to the UK's overheating risk introduced by climate change. By 2070, climate projections for the UK estimate an increase in seasonal average temperatures of up to 5.1°C in summer as well as more intense and frequent extreme events such as heat waves .   Southampton University have been working with Hampshire County ...
ECCD host Pioneering Places Workshop 2023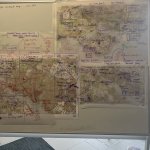 ECCD host a hybrid workshop with local stakeholders about Southampton's non-technical barriers on the pathway to net zero as part of the Pioneering Places project.
Green City Performance Tracker 2021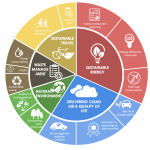 The Green City Performance Tracker has been developed to provide a robust assessment of Southampton City Council's Green City Charter (GCC) to help the City in its transition towards zero carbon making it a cleaner, greener and healthier city.
Decarbonisation of the Winchester District 2020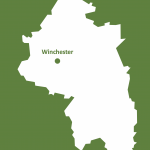 Winchester City Council (WCC) has an ambitious aspiration for the Winchester District (coves approximately 250 square miles) to become carbon neutral by 2030 with this research project investigating options including a low carbon energy hub, building retrofit and mapping of EV charging and network resilience.
REPLENISH – REimagining PLaces and ENgineering Infrastructure Systems for Health 2020


REPLENISH contends that if our infrastructure systems and their associated cityscapes were designed with positive health and wellbeing outcomes as the primary design criterion, huge social and economic benefits would result. REPLENISH therefore proposes, by adopting systems thinking and systems engineering (or 'doing'), to rethink and redesign our engineered infrastructure systems and cityscapes.
Key Cities Meeting – City and the Environment 2019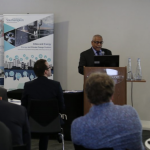 21st February 2019 | University of Southampton The Southampton City Council has joined forces with the University of Southampton and hosted a Key Cities Meeting addressing challenges on air quality, energy efficiency, transport, and infrastructure development.  The meeting urges local authorities to adopt a "healthy and prosperous" vision towards air quality and energy efficiency in towns and ...
Energy and the City RoadShow 2017
The Sustainable Energy Research Group is hosting a roadshow on 9th November 2017. BACKGROUND 'Liveable Cities' is an umbrella name for a series of interlinked research projects addressing these questions, carried out by the Universities of Southampton, UCL, Lancaster and Birmingham. Liveable Cities is hosting a series of three roadshows, one in each of its case study cities: ...
SERG researchers present nine papers at SET2017, Bologna, 17-20 July 2017 2017
SERG researchers presented on a range of fields at the 16th Sustainable Energy Technologies (SET) Conference 2017, held at the Alma Mater Studiorum at the University of Bologna. Topics presented included: Wind energy: Mikey Harper and Mostafa Mahdy Thermal comfort: Rucha Amin and Victoria Aragon Urban regeneration: Philip Turner Cities and carbon-reduction potential: Luke Blunden and Massimiliano Manfren Combined heat ...
Impacts of Urban Interventions for the Reinvigoration of Secondary and Tertiary High Streets 2015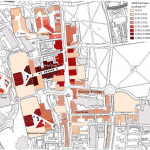 The aim of this work is to understand the impact of small-scale urban interventions on declining secondary/tertiary high streets and how this relates to stakeholders' perceptions and behaviours. The study also investigates the hypothesis that undertaking small-scale interventions assists in generating a collective approach among stakeholders for the regeneration of secondary retail areas.
Liveable Cities 2013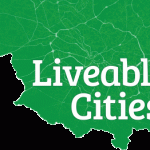 How do we address energy consumption to meet low carbon targets? How do we address infrastructure 'lock in' to improve the carbon performance of the urban environment? How do we engender and embed low carbon pathways and engineering solutions for demand reduction and power generation in cities? Introduction Launched in 2012, Liveable Cities is a five year £6.2m research ...
Low Carbon City Strategy 2013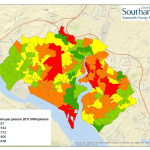 Title: Low Carbon City Strategy Researcher: Yue Wu Supervisors: AbuBakr Bahaj and Luke Blunden Abstract GHG emissions are becoming a global concern. The UK has legally bound a CO2 emission reduction target that by 2050 at least 80% of GHG emission shall be reduced based on the emission level of 1990. Consequently, the local authorities also published their own ...
Transforming typical hourly simulation weather data files to represent urban locations 2013
Title: Micro climate adapted localised weather data generation: Implications to the energy consumption of buildings and sustainable design of cities Researcher: Leonidas Bourikas Supervisors: Patrick A.B. James & AbuBakr S. Bahaj Abstract This thesis has investigated methodologies for the adaptation of airport based simulation weather files to replicate the local micro climate. The objective of this thesis is to propose a simple method for the generation ...