Qualification Type: PhD
Location: Southampton
Funding for: UK Students
Funding amount: Tuition Fees and a stipend of £17,668 tax-free per annum for up to 3.5 years.
Hours: Full Time
Closes: 25th November 2022
Project description
Existing buildings need to completely decarbonise comfort at scale by 2050 in the face of a warming climate and the materials and methods needed to do this are relatively clear. However, the implications of energy-efficient retrofit and energy source switching at scale for adaptive and normative conceptions of comfort (thermal, air quality, liveability) are not well understood. We also know very little about how these new or retrofitted buildings 'perform' over their life-course making evidence-based design extremely difficult. Crucially, due to a combination of global warming, cost of living crisis and shifting norms of thermal comfort, there are also significant risks of lock-in to ad-hoc, climate-harming and energy intensive systems. This research project will explore the intersection between the following objectives:
Research adaptive thermal comfort – understanding how different combinations of passive and active building design, materials, methods and occupant cultures, norms & practices contribute to 'comfort' (both heating and cooling) at all scales from the personal (wearable) to the city. This will lead to innovative socio-technical solutions that avoid sub-optimal techno-lock-in;
Research internal air quality – understanding and finding economic solutions that substantially improve internal air quality in new or retrofitted buildings;
Research tools and analytic methods to deeply instrument buildings at scale to apply IoT/digital transformation approaches to detailed monitoring of building 'performance' over extended periods of time. This 'deep measurement' will underpin innovation in the other strands and also enable evidence-based as opposed to the current assumption-based simulation of future buildings at highly granular scales using novel digital-twin and interpretable data-driven models (AI/ML).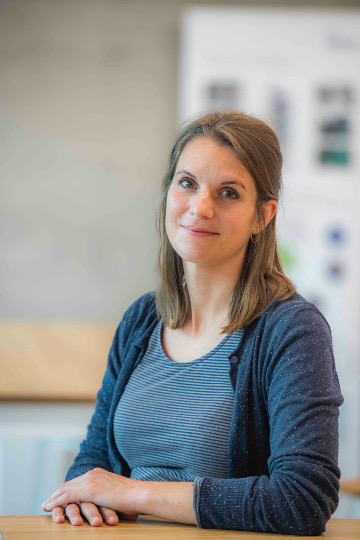 Entry requirements
A very good undergraduate degree (at least a UK 2:1 honours degree, or its international equivalent).
Closing date
Application will be considered as they are being received, and should be submitted at the very latest by the 25th November 2022 for standard admissions, but later applications may be considered depending on the funds remaining in place.
How to apply
Applications should be made online. Select programme type (Research), 2022/23, Faculty of Physical Sciences and Engineering, next page select "PhD Engineering & Environment (Full time)". In Section 2 of the application form you should insert the name of the supervisor Stephanie Gauthier
Applications should include:
Curriculum Vitae
Two reference letters
Degree Transcripts to date
Apply online: https://www.southampton.ac.uk/courses/how-to-apply/postgraduate-applications.page
For further information please contact: feps-pgr-apply@soton.ac.uk
The School of Engineering is committed to promoting equality, diversity inclusivity as demonstrated by our Athena SWAN award. We welcome all applicants regardless of their gender, ethnicity, disability, sexual orientation or age, and will give full consideration to applicants seeking flexible working patterns and those who have taken a career break. The University has a generous maternity policy, onsite childcare facilities, and offers a range of benefits to help ensure employees' well-being and work-life balance. The University of Southampton is committed to sustainability and has been awarded the Platinum EcoAward.