The book initiated by the Institution of Civil Engineering (ICE) highlights the
ICE
and the
UN
's shared commitment to shaping a better future, and addressing the challenges that lie ahead. The article within the book, which is in the Environment and Energy chapter, describes how over the past ten years the University of Southampton's
Energy for Development programme
has been looking at community-based mini-grids in Kenya and Uganda.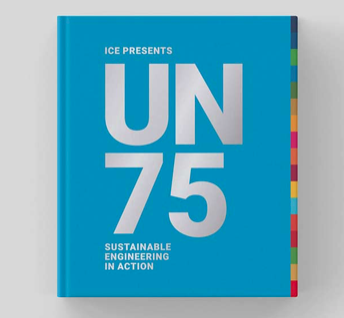 Professor AbuBakr Bahaj, head of ECCD commented, "The basic premise of e4D is that productive use of electricity alongside low-power appliances have the ability to transform the economics of off-grid electricity provision. Furthermore technology innovation such as mobile money means that there is both a need and a willingness to pay for electricity services among even the poorest of society."
Professor Patrick James, Professor of Energy and Buildings commented, "The e4D approach connects buildings within a village trading centre, with village energy cooperative responsible for the day-to-day operations creating local employment alongside strengthening village identity and ownership of the mini-grid."
The book is freely available as an ebook and there is currently a special offer discount for those that wish to purchase a hardback version.