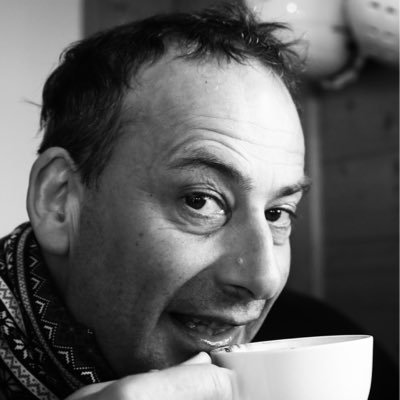 Professor James is a physicist specialising in energy and buildings with expertise in micro-generation, energy related behaviour and energy for development. He has published over 50 articles in leading journals and over 100 papers in national and international conference proceedings. He publishes his work in numerous journals including: Applied Energy, Building Research and Information, Energy Policy, Renewable Energy, Energy and Buildings and Solar Energy.
He was awarded his PhD in 1994 and promoted to Professor in 2014. He led the analysis of the UK micro-wind trial for the Energy Saving Trust which reported in June 2009. He was the technical lead of the RCUK replication of rural electrification project having deployed mini-grids in Cameroon, Uganda and Kenya. He is a Fellow of the Chartered Institute of Building Service Engineers (CIBSE) and a Chartered Engineer (CEng).
Research Areas
Professor James's research focuses on energy demand across numerous contexts often at the interface of technology and behaviour. His research themes include:
– Energy demand
– Sustainable cities and city rezoning
– Building retrofit
– Built environment
– Behaviour change
– Microgeneration (PV, solar thermal, ASHP)
– Energy for Development
He is the co-I of FORTIS-UNUM and PI of DESIREABLE, LATENT and SENSE research grants.
Responsibilites
Director of Programmes, PGT Energy
I oversee the Postgraduate Taught (MSc) programmes in Energy within the School of Engineering.
 Postgraduate Student Supervision
I have supervised a large number of UG/PGT students' projects with topics linked to my research themes, including building energy performance, occupants' behaviour modelling, energy for development, fuel poverty and renewables.
Chartered Institution of Building Services Engineers (CIBSE)
I am a Fellow of the Chartered Institute of Building Service Engineers.
Higher Education Academy (HEA)
I am a Senior Fellow of the Higher Education Academy.
Teaching
Introduction to Energy Technologies, Environment and Sustainability (SESGG6041)
Module Lead and Lecturer
This module covers energy conversion fundamentals and technologies whilst relating these elements to sustainability. This module looks at energy from social, environmental and economic perspectives.
Climate Change, Energy and Settlements (CENV6147)
Module Lead
This MSc module focuses on the relationships between settlements, resources, climate and energy through history. Building on this knowledge, students develop ideas and concepts towards sustainable buildings, lifestyles and resources (including renewable energy technologies).
Climate Design of Buildings and Cities (CENV6145)
Module Lead
This MSc module strives to enable students to address climatic building design and develop the sustainable urban concepts required to achieve the significant carbon reductions required in the future.
Energy Performance Assessment of Buildings (CENV6148)
Lecturer
This Year 4 Civil Engineering Module and MSc module gives an overview of the policy issues, various planning aids and assessment methods available to quantify energy efficiency and sustainability in buildings.
Energy Resources and Engineering (CENV6090)
Lecturer
On completion of the module, you will have developed a broad understanding of energy resources, engineering technologies for energy conversion and have an appreciation of solutions available to meet the world's power demands. You will be able to formulate engineering solutions to specific energy and power problems, utilising either renewable energy systems or traditional power technologies. You will also appreciate the need for a broad mix of energy-generating technologies in a modern economy.
Sustainable Energy Systems (SESM6032)
Lecturer
The module provides an understanding of general energy concepts and how to apply energy related techniques gained through specialist courses to every-day situations. We will also take a look at the energy flows around our planet and consider issues such as the greenhouse effect. Questions that will be discussed in this course include:
– How do we use energy?
– How long will fossil fuels last?
– What are the principal barriers to hydrogen economy?
Design 2 (CENV2028)
Lecturer
This module follows on from CENV1026 Design and Computing for Civil Engineers where students are set a series of design challenges, ranging in complexity, concept and scale. In CENV2028 students are set an engineering brief to design a full scale structure based on real client and site requirements.
Students work within a group, within a proactive and competitive environment to practically apply their knowledge to develop a design that balances innovation, practicality, the client's requirements, economy, sustainability and buildability. They will further improve their time management skills by working to tight deadlines, and communication skills through the preparation of drawings, models, reports, and design calculations. A final presentation to design tutors, fellow students and external critics from industry will demonstrate the design proposal in its entirety.
Particular focus is placed upon the ability to work as an effective team and realise a coordinated and well resolved engineering system.
Part III Individual Project (FEEG3003)
Project supervisor
The third-year individual project gives students the opportunity to gain details knowledge and practical experience in a focused area of Engineering. The project will bring together many of the concepts learnt over the first two years of the course as well as the knowledge and skills learnt during Year 3.
MSc Project (FEEG6012)
Project supervisor
These independent, original and critical research projects explore in depth some aspect the students' specialist subject area. The topic of the dissertation may relate to the supervisors' research.
Contact
Telephone: (023) 8059 2442
Email: paj1@soton.ac.uk
Room Number: 178/4005
Boldrewood Innovation Campus
University of Southampton
Highfield
Southampton
SO16 7QF