The Energy and Climate Change Division attended the 20th International Conference on Sustainable Energy (SET 2023), which was held at Nottingham University, Nottingham, UK between 15 and 17 Augus 2023. The 3-day multi–disciplinary, peer-reviewed international conference on sustainable energy sources and technologies brings together a diverse-line up of academics and entrepreneurs to create an inspiring and educational dialogue.
Professor Bahaj, Head of ECCD provided a keynote on the opening day titled 'Are Mini Grids the Way Forward to Provide Energy Access to 800 Million People by 2030?' which document the range of work across energy access and energy development detailing the established mini grids and ongoing Fortis Unum project.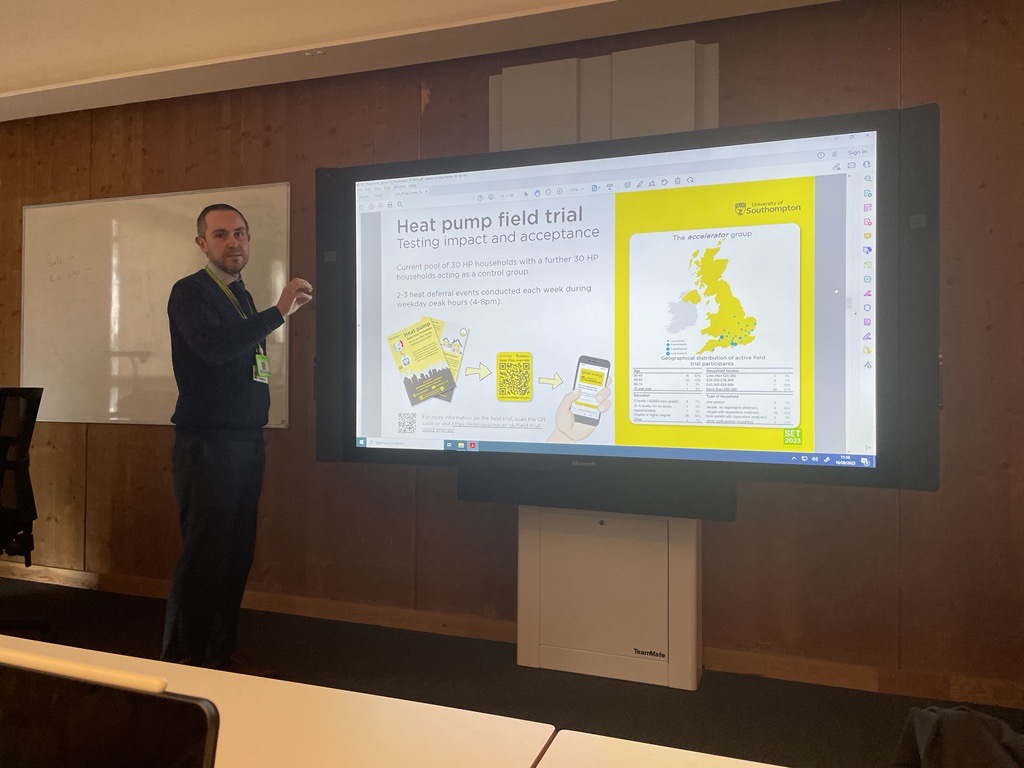 Alongside Professor Bahar's keynote the team contributed 8 papers listed below.
Mapping Electric Vehicle Charging Points for Hampshire County using the Multi-Criteria Decision Analysis Optimisation – Mostafa Mahdy, Abubakr Bahaj, Philip Turner & Tom Rushby
Acceptability of heat pump energy deferral for mitigating peak electricity demands – Findings from a UK field trial – Philip Turner, Thomas Rushby, Patrick James, Stephanie

Gauthier, Massimiliano Manfren & Abubakr Bahaj

Integration of electric cooking and electric bike charging into East Africa mini grid projects: A policy review –

Majbaul Alam, Abubakr Bahaj, Luke Blunden, Patrick James, Issac Kiva & Samson Ondiek
Implementing a University's Sustainability Strategic Plan – The journey so far by – Rahul Jain, Abubakr Bahaj & Ben Anderson

Enhancing policy framework to support rooftop photovoltaic deployment in Saudi Arabia –

Majbaul Alam, Abubakr Bahaj, Luke Blunden, Abdulsalam Alghamdi, Patrick James & Victora Aragon

Interpretable data-driven methods to automate energy model calibration – Southampton Highfield Campus case study –

Karla Magali Gonzalez Carreon & Massimiliano Manfren

Growth in electrical demand in a PV mini-grid: the first decade of operation at Kitonyoni, Kenya –

Luke Blunden, Abubakr Bahaj, Majbaul Alam, Samson Ondiek, Daniel Nyandera, Patrick James, Isaac Kiva, Patrick Karimi & Jeremiah Kiplagat

The performance of residential rooftop PV arrays in a hot, arid climate: a case study in Jeddah, Saudi Arabia –

Abdulsalam Alghamdi, Luke Blunden, Majbaul Alam, Abubakr Bahaj & Patrick James