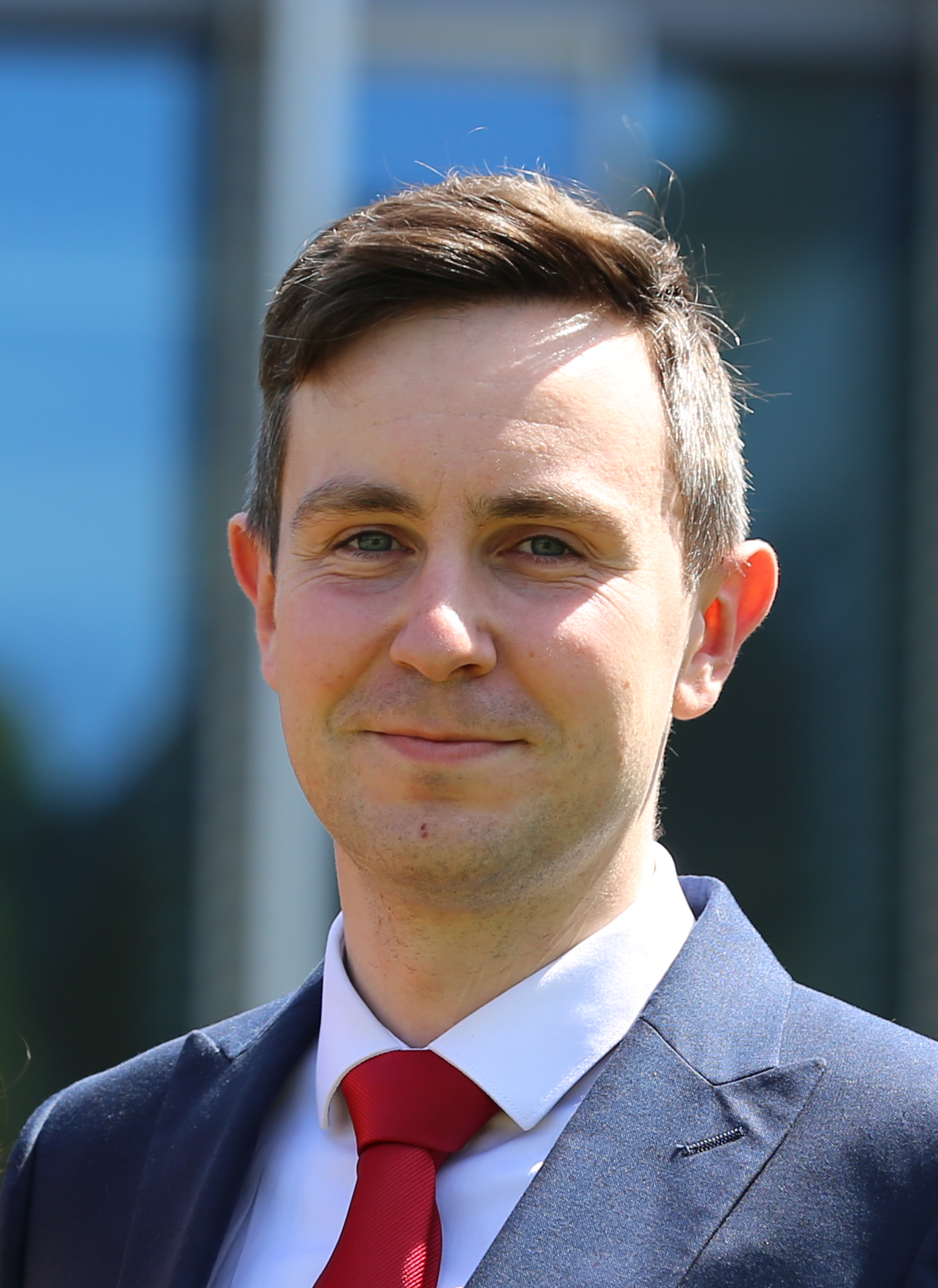 Philip Turner, MEng (Hons), PhD, is a post-doctoral research fellow studying liveable cities and urban regeneration specialising in urban behavioural and personality trait studies at the Energy and Climate Change Division, University of Southampton. Has recently completed PhD thesis 'Impacts of urban interventions for the reinvigoration of secondary and tertiary high streets' as part of a multidisciplinary research programme (Liveable Cities – "Transforming the Engineering of Cities for Global and Societal Wellbeing"). Research interests focus on measuring the impact of interventions on people, with highly developed skills in surveying /interviewing and observational/statistical analysis. Prior to starting his PhD, Philip was working as an architectural assistant at Snug Architects following a first class degree in Civil Engineering & Architecture at the University of Southampton.
Currently Philip is working on the Green City Performance Tracker, the ResidentiaL HeAT As An Energy SysTem Service (LATENT) project, the Seamless & Engaging Home Services: Making Efficiency Desirable (SENSE) project  and the CareShare – Elderly Support Digital Platform (ESDP) project.
Research Interests
Energy
Urban design & sustainable architecture
Retail regeneration
Behavioural studies
Personality traits
Social care

 
Research Projects
Green City Performance Tracker: This project has developed a robust assessment tool (Performance Tracker) for Southampton City Council's Green City Charter (GCC) to help the City in its transition towards zero carbon. The Tracker will enable an organisation to assess and quantify their present and future development in achieving their committed sustainability targets under the five GCC themes. It is also an educational tool not only showing opportunity for investment but also highlighting where current data may be enhanced.
ResidentiaL HeAT As An Energy SysTem Service (LATENT): This project will address the fundamental user behaviour, technical thermal response and business environment challenges of delivering decarbonised heat electricity through seamless third party control of electrified residential heating. It brings together academic (UoS) and industrial partners (Igloo, nquiringminds) to create a research team specialising in household energy behaviour, statistically rigorous field trials, distributed electricity supply, residential energy systems, data analytics, Internet of Things (IoT) and commercial scale household energy supply.
Seamless & Engaging Home Services: Making Efficiency Desirable (SENSE): This project is looking at energy products and services that can be offered to consumers to help reduce the cost and hassle of running their home analysing energy consumption data alongside behavioural and personality preferences to provide personalised recommendations on energy saving upgrades to help promote uptake of said technologies This study is a collaboration between the University of Southampton and Igloo Energy and the Foresight Group funded by the Department for Business, Energy and Industrial Strategy (BEIS). 
CareShare – Elderly Support Digital Platform (CareTeam): This project involves the integration of digital platforms and environmental sensing analytics into home care services for elderly people, understanding the impacts on independence and quality of life. CareTeam developed an adult digital support platform that comprises a mobile app and household and personal sensing technologies. This study was a collaboration between the University of Southampton, Southampton City Council, NQuiringMinds and Portsmouth City Council partly funded by Innovate UK (102831).

PhD Outcomes
Philip's PhD aimed to test and quantify the impact of small-scale urban interventions on declining secondary high streets with attention given to understanding and adapting stakeholders' behaviours and perceptions. The PhD undertook three urban interventions (a community-led arts festival, attraction intervention and a road closure) in a struggling secondary street in the City of Southampton. Where behavioural theory from individual, contextual and mixed approaches were applied to understand the meaning and implication of observed behaviour to further understand which elements of the trialled interventions had an impact on altering traders' perceptions and behaviours, a key component for sustainable intervention. During the PhD Philip regularly advised and informed the City Council on policies regarding the case study advising upon future interventions in the  greater retail area advising on the merits in understanding the intricacies of specific retail environments before undertaking significant investment. 

Publications
Multi Criteria Decision Analysis to Optimise Siting of Electric Vehicle Charging Points—Case Study Winchester District, UK, 2022, Energies. Link
An Online ' Face to Face ' Focus Group Approach for Understanding How Household Energy Use and Green Investment Decisions Differ by Personality Traits, 2021, International Journal of Qualitative Measures. Link
Environmental assessment platform for cities racing to net zero, 2021, Journal of Physics: Conference Series. Link
Implementation of digital technology for connected resilient communities, enhancing access to public services, 2020, Earth and Environmental Science. Link
Implementing an IoT approach to care-awareness in the home, 2019, IET Petras – Living in the Internet of Things. Link
Impacts of urban interventions for the reinvigoration of secondary and tertiary high streets, PhD thesis. Link
Aspirations of retailers and visitors towards the regeneration of declining streets in cities, 2018, Future Cities and the Environment. Link
How sharing can contribute to more sustainable cities, 2017, Sustainability. Link

 
Contact
Email: P.A.D.Turner@soton.ac.uk 
Telephone: +44 (0)23 8059 3940
Energy and Climate Change Division
Engineering and Physical Sciences
Boldrewood Innovation Campus
University of Southampton
Southampton SO16 7QF