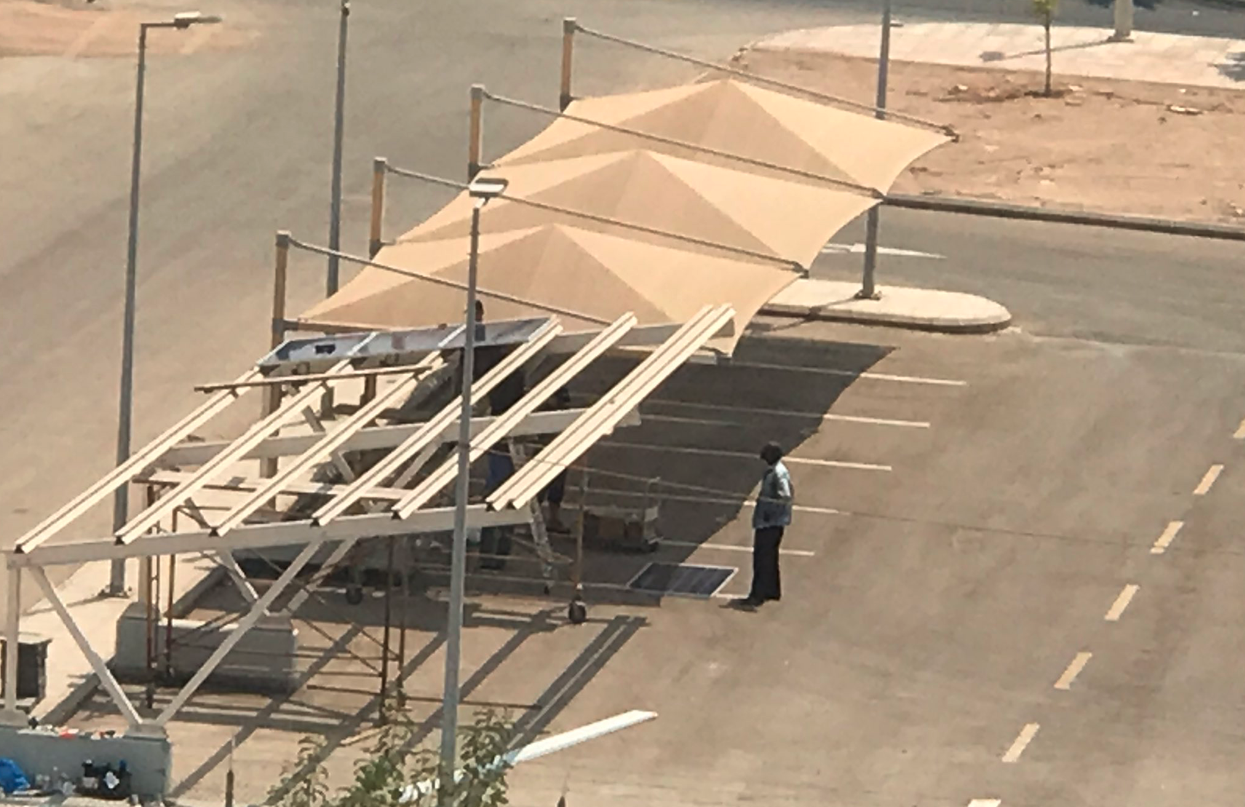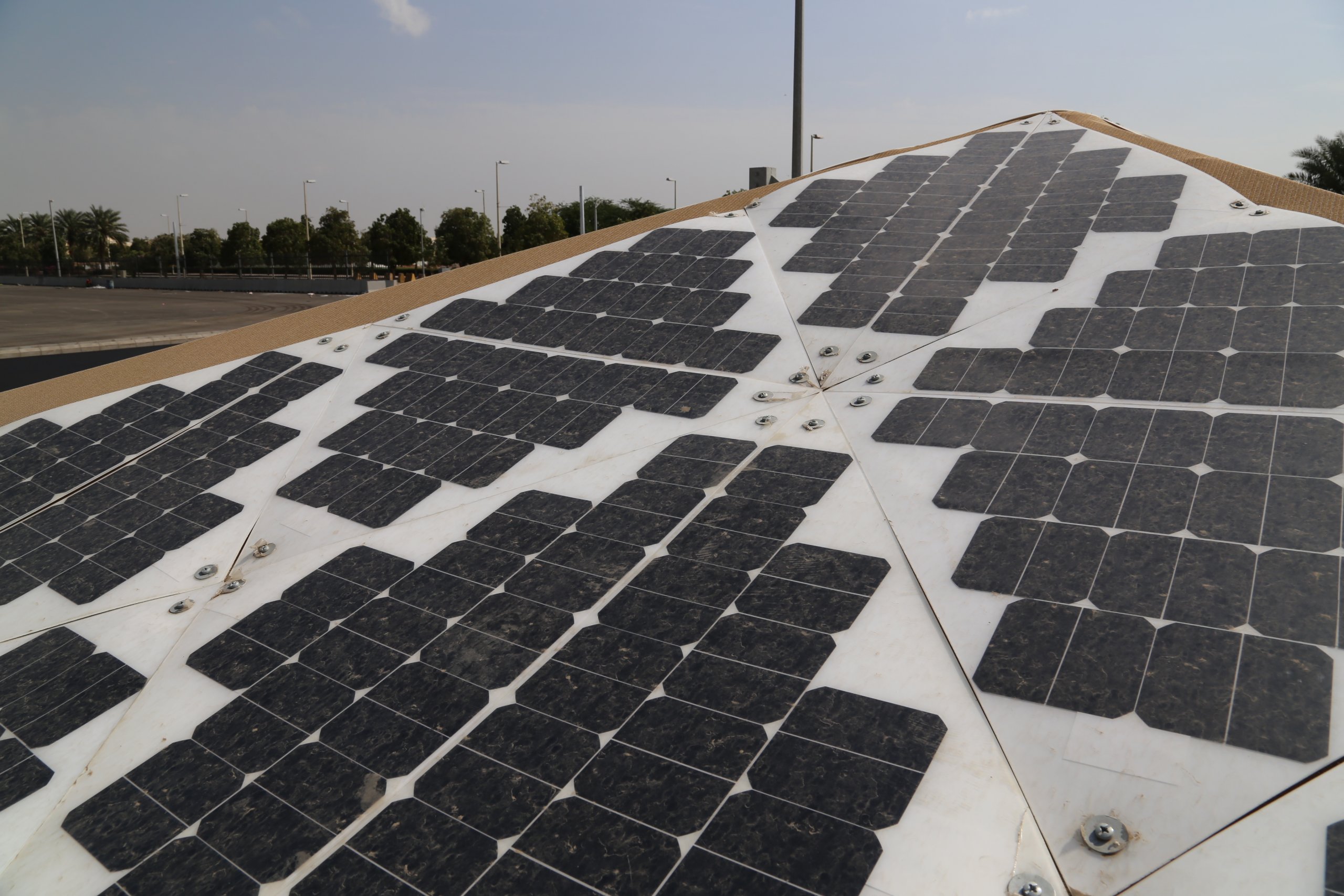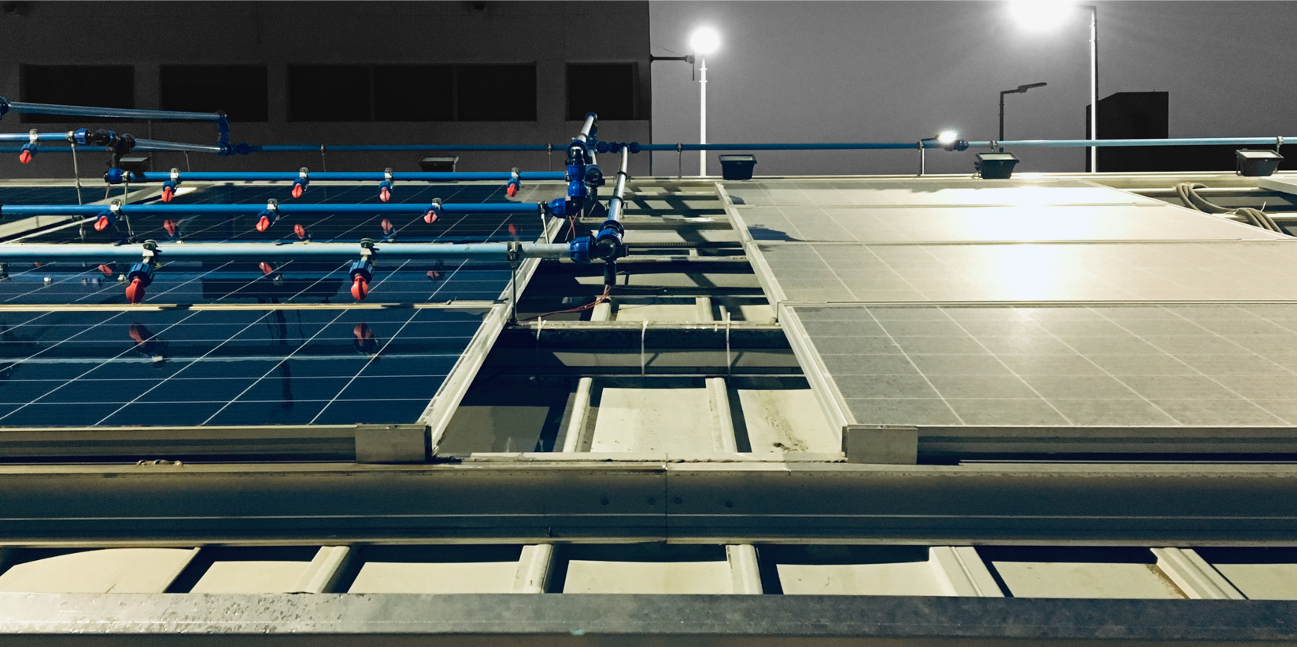 The Solar Shaded Car Park project is commissioned by the King Abdulaziz University under the auspices of the King Salman Chair for Energy Research (KSCER) and the Vice‐presidency for Projects in collaboration with the University of Southampton. In its practical phase, the project implemented a demonstration programme encompassing operational and analysis of how solar photovoltaics can be utilised and maintained as shading components in carports. The project is supported by researchers and engineers from Saudi Arabia and UK.
An important part of the project, is the design and implementation of solar array cleaning systems using water jets, air, and vibration motors have been installed and integrated into the car park structure. Understanding the scarcity of water in local environment, researchers of the project have designed cleaning schedules to only operate during evenings and have included water recycling units to collect water for reuse.
A series of tests were undertaken to observe the performance of the solar array, including semi-flexible solar panels and the cleaning systems. After successful tests of the PV system, the water recycling components were installed to minimise the consumption of water for cleaning functions.  LED lights were also installed to ensure a more comfortable and safer usage of the car park facility.
Some relevant publications
Alghamdi, A.S.; Bahaj, A.S.; Wu, Y. Assessment of Large Scale Photovoltaic Power Generation from Carport Canopies. Energies, 2017, 10, 686. View Full-Text