The Smart Energy Research Lab (SERL) is a major UK research project that aims to utilise household energy consumption data available via smart meters to fuel a new wave of innovative energy research.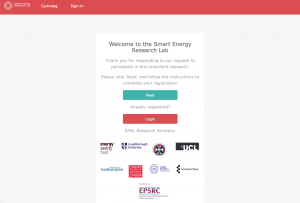 The SERL project team have been working with Ipsos MORI to develop a pilot phase of participant recruitment which was conducted from August to October 2019. Selected addresses received a letter requesting registration for the study via SERL's public-facing portal.
Following the pilot phase a second wave of participant recruitment is planned for early 2020. SERL's target is to ultimately recruit 10,000 participating households for the core observatory panel.