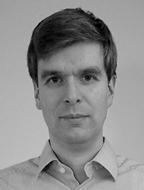 Prof. Mark Jentsch is a visiting Professor within ECCD
He currently holds the position as a Professor in Energy Systems at the Bauhaus-Universität Weimar in Germany. Initially trained in architecture, he obtained his PhD in 2010 at the University of Southampton in the UK while working for ECCD. He is a founding member of the Bauhaus-Institute for Infrastructure Solutions (b.is) in Weimar.
Mark's research centres on the interrelations between buildings, urban design, energy and climate. Recent work has focused on the potentials of hydrogen solutions in a future energy system, looking at an integration across several infrastructure sectors, spanning the electrical grid, hydrogen based mobility and municipal waste water treatment. Mark has been investigator or principal investigator on a number of research projects and has published over 20 articles in scientific and professional journals. He is also the principal author of the CCWorldWeatherGen climate change weather data tool used by architects and engineers worldwide. He has extensively collaborated with industry partners from the building services and machine building sectors. International experiences exist through joint research projects with researchers in Bhutan and Malaysia as well as through workshop facilitation on seminars held in the UAE, Oman and Saudi Arabia.
Mark has experience in academic teaching and course development for more than 15 years via teaching and supervising undergraduate and postgraduate students in the fields of civil and environmental engineering as well as architecture and urbanism. His teaching has included the topics of energy sector studies, climatic design, lighting engineering, building services engineering for architecture students as well as architecture for engineering students. Furthermore, he has supervised two PhD students and acted as programme director for a distance learning degree programme in building physics.