ECCD welcomed four year 10 students from local, Southampton-based secondary schools for a one-week work placement from the 18th – 22nd July. The objectives were for the students to gain an understanding of civil engineering and the work academics do. To achieve these objectives the students undertook a short design project, undertaking lecturers from multiple disciplines and lab experiments at the
National Infrastructure Laboratory
in Bolderwood Campus.
The design project revolved around a
recent study by Network Rail
, which identified that the Southampton rail route requires capacity expansions for both passenger and freight traffic. This expansion will include the installation of two new tracks and the demolition of the existing Central Station. To address this challenge, the four students undertook a short design project on the Southampton Central Station redevelopment.
Over the course of the week, the students took part in meetings, tutorials and labs on bridge structures, foundation design, materials testing, building physics and transport. They all proposed different solutions either as a station on a bridge over the tracks or station buildings adjacent to the tracks with passengers and public walkway over the tracks 
(see images)
 .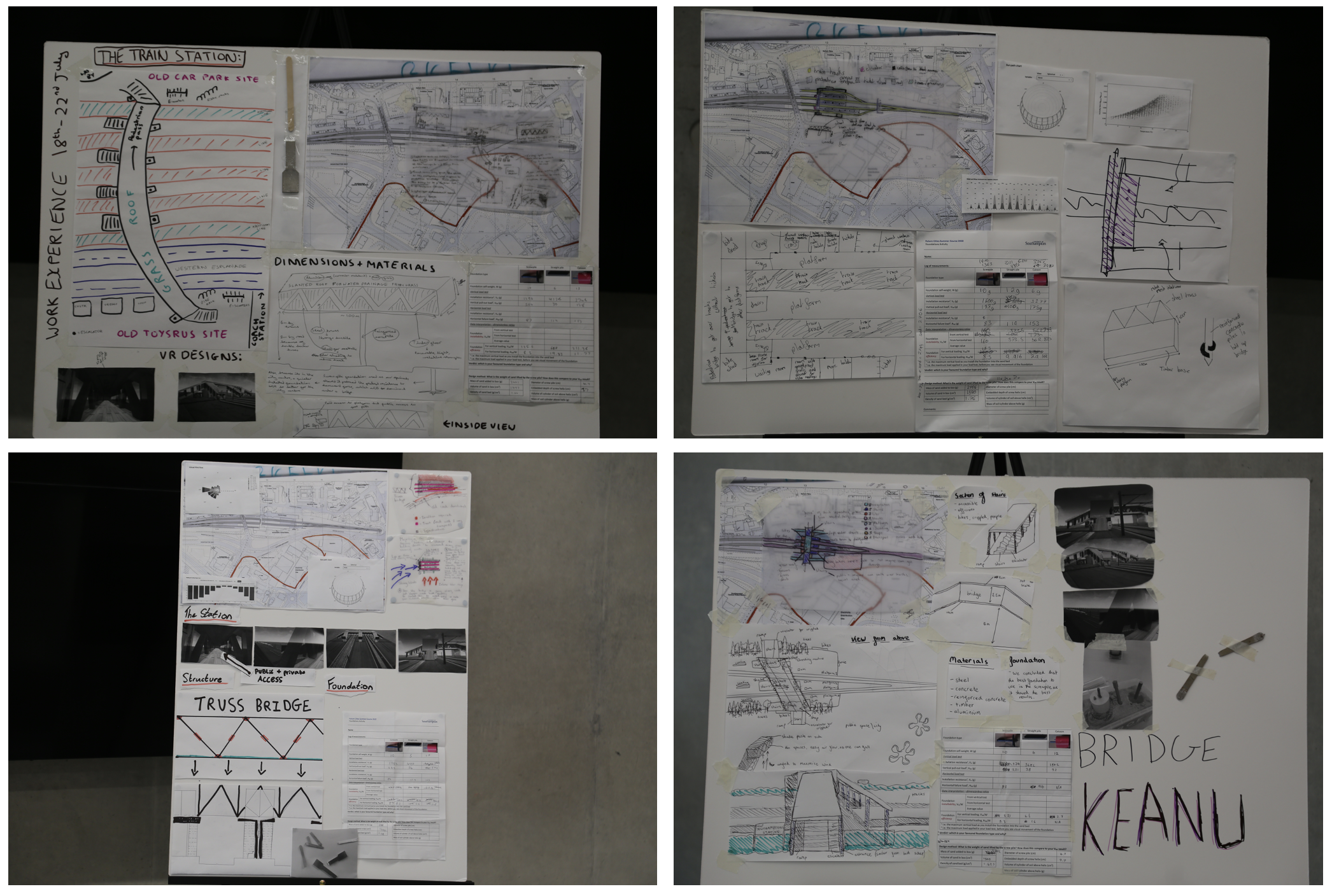 The one-week work experience was a success, culminating with the students giving individual five-minute presentations on theier station designs followed by a panel discussion. ECCD wish the stiudents in their future studies and look forward to future work placements.