The Energy and Climate Change Division exhibited at the Science Engineering Day, a free family-friendly event taking place across Highfield Campus and Boldrewood Innovation Campus, packed with more than a hundred interactive hands-on activities, workshops, live shows, talks, art performances and laboratory tours from across UoS Faculties and local community groups, schools and cultural venues. The event concludes the Southampton Science and Engineering Festival (SOTSEF) with thousands of visitors joining, coming as far as Devon, Kent, Yorkshire and Greater Manchester.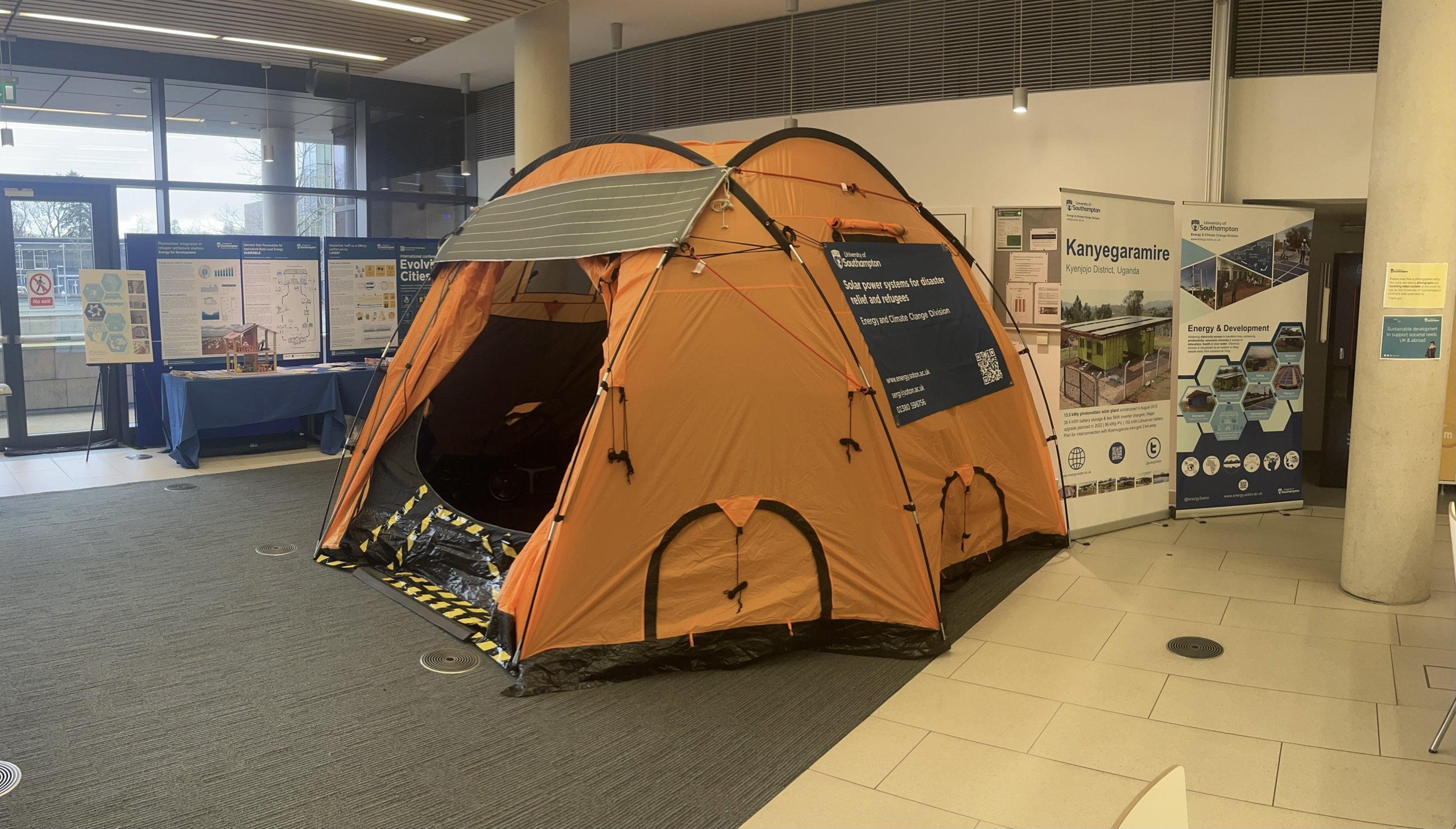 ECCD exhibited engineering solutions related to energy efficiency, including optimised and user sensitive energy efficiency solutions. This included an innovative, optimised and user sensitive solar homesystem refugee tent specifically designed for refugee camps. Alongside this there were posters and virtual displays on our energy access work and LATENT research project.
For more information on the event please visit https://www.southampton.ac.uk/per/university/festival/science-and-engineering-day.page.