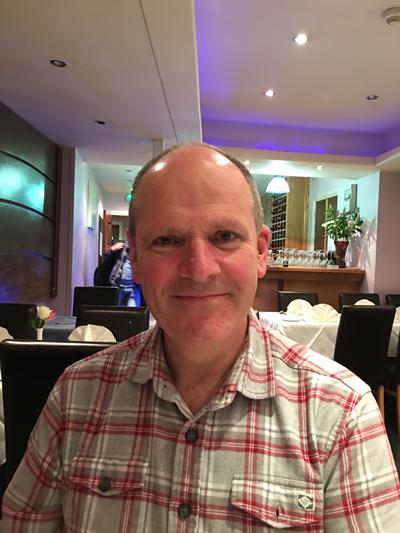 Professor Robert Nicholls is Professor of Coastal Engineering within Engineering and Physical Sciences at the University of Southampton.
Robert leads research and education in coastal engineering at the University of Southampton, including collaborating with colleagues in Oceanography, geography and Social Science. His research is focussed on long-term coastal engineering and management, especially the issues of coastal impacts and adaptation to climate change, with an emphasis on sea-level rise. This work occurs at all scales from local research in the Solent, up to global assessments. A major recent theme of research is the future of densely populated deltaic areas which are highly threatened in coming decades. He has also been involved in a number of international assessments, and in particular the Intergovernmental Panel on Climate Change (IPCC), who were awarded the Nobel Peace Prize in 2007. He was awarded the Roger Revelle Medal by the Intergovernmental Oceanographic Commission in 2008. This recognises 'outstanding contributions to the ocean sciences by inspired researchers who communicate their knowledge and global vision of the challenges facing our Planet in order to shape a better future for humankind'.  Currently, he co-leads the World Climate Research Programme Grand Challenge on 'Regional sea-level change and coastal impacts' who organised 'Sea Level 2017' at Columbia University in July 2017. He is also a member of the ASCE COPRI Coastal Engineering Research Council.
Research Areas
Robert's research is mainly focussed long-term coastal engineering and management, especially the issues of coastal impacts and adaptation to climate change, with an emphasis on sea-level rise. A major recent theme is the assessment of the future of deltaic areas, which are the most threatened coastal setting in the coming century. In particular, he has been working with the Planning Commission of the Government of Bangladesh to support the Bangladesh Delta Plan 2100.
He was lead author of chapters in four reports of the Intergovernmental Panel for Climate Change (IPCC): Second Assessment Report (1996); the Regional Assessment (1998); the Special Report on Technology Transfer (2000); and the Third Assessment Report (2001). He was Convening Lead Author (with P.P. Wong (Singapore)) for the "Coastal Systems and Low-Lying Areas" chapter in the IPCC 4th assessment and was the Review Editor of the Coastal Chapter in the IPCC 5th Assessment (2014).
He has contributed to many national assessments such as the DEFRA-funded "Fast Track" assessments as the coastal expert, the Stern Review on the Economics of Climate Change, and led the coastal research theme in the Tyndall Centre for Climate Change Research which developed the "Coastal Simulator". He continues to lead the Cities and Coasts theme of the Tyndall Centre.  He also contributed to the Foresight study of Flood and Coastal Defence and its update for the Pitt Review and participated in related UK missions to Russia and the USA.
He is one of the principal developers of the DIVA (Dynamic Interactive Vulnerability Assessment) which builds on his experience with the Fast Track Assessments. DIVA has been used in both research and in policy development. This includes input into the EU Green Paper on Adaptation, the UNFCCC 2007 paper on adaptation costs, the World Bank 2010 assessment of Economics of Adaptation to Climate Change, and the Asian Development Bank study of China, South Korea, Japan and Mongolia as well as recent papers on global erosion (2013), flooding (2014) and wetland change (2016). He has lead two recent OECD papers on climate change, including a global assessment of flood exposure in large port cities which was followed by a city risk assessment in 2013. He has also advised several national governments on adaptation in coastal areas, such as Singapore.
Recently he has been Principal Investigator/Co-Investigator on a number of major projects. He led the NERC-funded iCOASST Project (2012-2016) which concerned "Predicting Long-term Coastal Geomorphological Evolution" and is a partnership with the Environment Agency with application to flood and erosion risk management. He led the Ecosystems Services for Poverty Alleviation (ESPA) study on "Assessing Health, Livelihoods, Ecosystem Services And Poverty Alleviation In Populous Deltas" (2012-2016). This is based in coastal Bangladesh and results are being used to support the Bangladesh Delta Plan 2100, including the ESPA-funded Continuation Project from 2017 to 2108. It resulted in an open access book on integrated assessment of deltas. Presently, his main project is the IDRC / DFID funded project of 'Deltas, Vulnerability and Climate Change: Mitigation and Adaptation'. This researches vulnerability to sea-level rise and other drivers of change in the Volta Delta in Ghana, Mahanadi delta in India, and the Ganges-Brahmaputra-Meghna delta in Bangladesh / India. 
His other active or recent projects are:
Contact
Telephone: (023) 8059 4139
Email: R.J.Nicholls@soton.ac.uk
Building Number: 178
Boldrewood Innovation Campus
University of Southampton
Southampton, SO16 7QF
UK