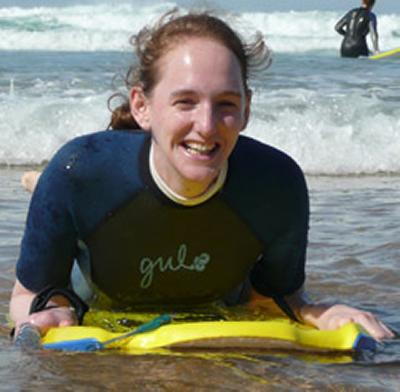 Dr Sally Brown is the Deputy Head of Department of Life and Environmental Sciences at Bournemouth University. 
A visiting scholar within ECCD, Sally is interested in coastal geomorphology, the impacts of sea-level rise on a range of settings and climate change adaptation at local to global scales, plus the long-term sustainability of coastal zones.
Sally's research interests all hinge around physical and social interactions in the coastal zone, particularly integrating research across disciplines. This covers the following themes (see research tab for details):
Impacts of sea-level rise at a global scale
Impacts of sea-level rise at regional and local scales
Small islands: Sea-level rise, impacts and sustainable development
Delta environments: Sea-level rise, subsidence and their impacts
Adaptation to sea-level rise, flooding, erosion and multiple drivers of change
Heritage and coastal change
Policy implications and management of coastal science and engineering
Erosion, geomorphology and coastal structures
In recent years, Sally's research has shifted towards developing nations, particualrly the Maldives and China. She has also worked with partners in the DECCMA project from Ghana, India and Bangladesh.  Prior to this, her research into the impacts of sea-level rise was more oriented towards global and European coastlines, Africa and coastal erosion and management issues in the UK. One tool she uses to assess the impacts of sea-level rise, is the Dynamic Interactive Vulnerability Assessment (DIVA) model , developed by Robert Nicholls in Southampton and other non-Southampton scientists. DIVA assesses the global and regional vulnerability of sea-level rise and subsequent impacts, such as land loss, people flooded and the associated costs.
Sally has also interacted with physics and marine science/engineering activities through discussions with policy makers, outreach, blogs and the media. Sally was a lead in the Intergovernmental Panel on Climate Change's 1.5°C report, published in October 2018. In 2018, she co-edited a Special Issue of the Journal of Marine Science and Engineering on 'Coastal Sea Levels, Impacts and Adaptation'.